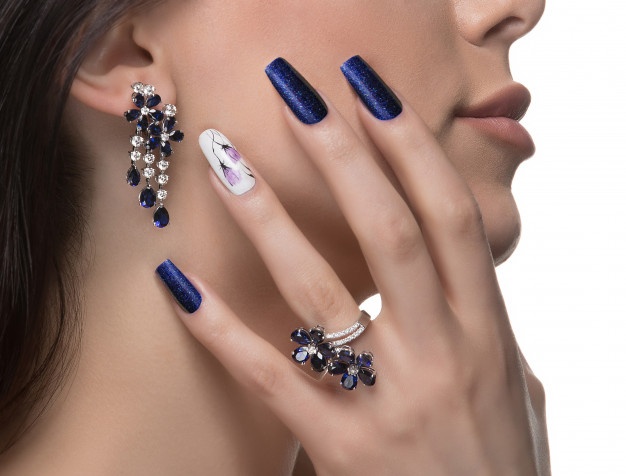 Having perfectly healthy and strong nails is the dream. In fact, it's so important to watch out for your nails, as they can signal underlying health issues. Moreover, aesthetically speaking, good looking nails are always an attraction, and give an insight about your hygiene and self-care.
Furthermore, keeping your nails healthy and strong requires constant attention, but above all, understanding why it's important to take care of them. According to research, there are few visible signs that can tell you if your nails are healthy or not. This includes their shape, color and cuticles. If you are used to bite your nails or have a certain deficiency, then it's important to change your nail-care routine. So, here are few tips for you, to help you keep your nails healthy and strong.
Keep Them Clean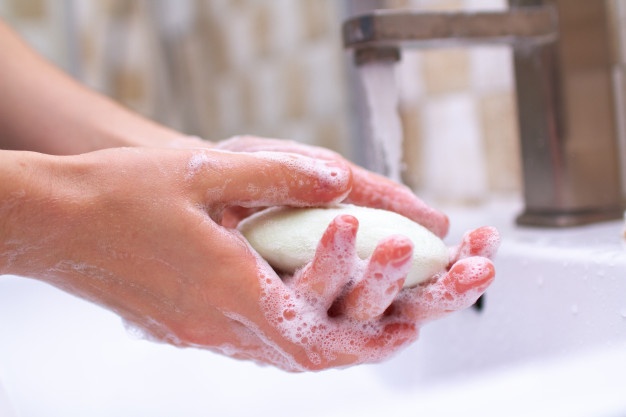 Washing your hands constantly goes without saying, and especially during this pandemic. Keeping your hands clean prevents you from picking up several diseases. Moreover, how many of us think about washing our nails, too? In fact, it's very important to disinfect your nails as well, and clean inside them to remove any bacteria that may be stuck there. In addition, if you are someone who likes painting their nails often, don't forget to take off those small residues that stick between your nails and skin tissues. You can use an acetone-based remover then use soap and water to make sure it's cleaned well.
Clip On Regular Basis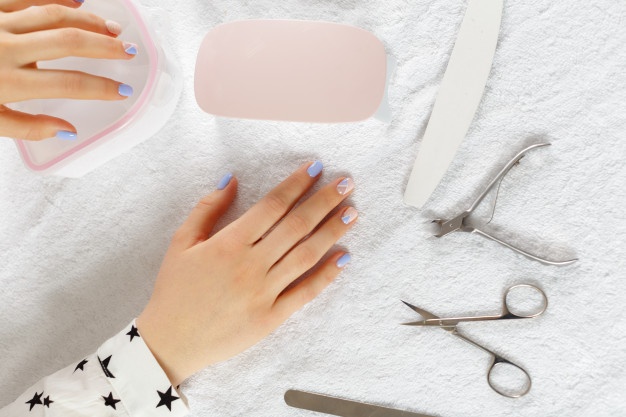 In addition to cleaning, clipping your nails on regular basis also protects your from getting sick. Especially that we use our hands to do all kinds of stuff, and once our fingers go into our mouth, that bacteria is most likely to spread into our bodies. Experts recommend to try to "clip them every two weeks." In addition, keeping short nails is much easier to take care of, and allows you to focus on building neat and strong nails, before letting them grow and take on a longer shape.
Keep A Nail File With You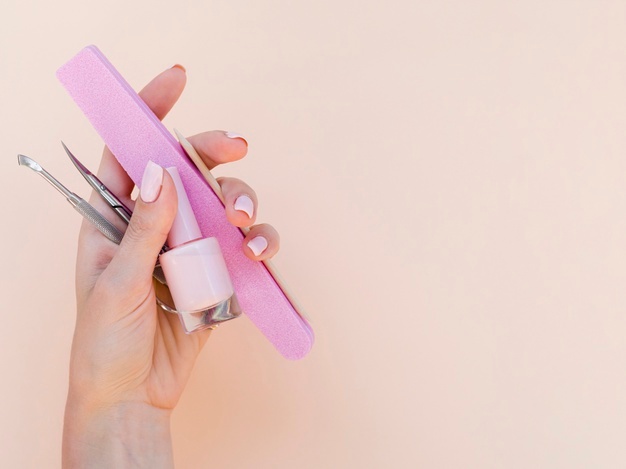 Obviously, clipping needs to come with a finish. Dermatologists suggest keeping a nail file with you at all times, this way in case of an emergency, you don't resort to using your teeth. Let's admit it, many of us have suffered a tragic incident where our nail broke and it hurt so much to get it off. By keeping a nail file in your bag, you save yourself time, and also some pain. Furthermore, overtime you clip your nails, opt for a nail file smooth finish. The right way to do so, is by working in one direction with the grain of your nail.
Do Not Bite Your Cuticles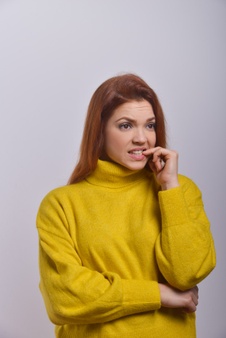 Do not bite your nails, period. Although sometimes you may do it unconsciously, biting your cuticles can actually damage your nails' health. According to Dr. Prystowsky, a sign of healthy nails is existent cuticles. Mainly, because they serve an important purpose. "Cuticles seal the area at the base of the nail. So when you cut or remove the cuticle, it breaks that seal of protection, leaving you vulnerable to bacteria and the possibility of infection."
Avoid Painting Them Too Often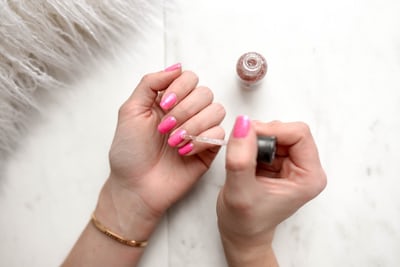 Painting your nails makes them look beautiful, and gives you something nice to look at. However, it does certainly not make them healthier nor stronger, as commonly believed. In fact, nail polish, and especially darker colors, don't allow your nails to breathe. And, if used too much, they can cause your nails to dehydrate and eventually start chipping off. For that reason, it's recommended to give your nails a break once in a while, and let them repair themselves by setting them free from all the chemicals found in nail polish products.
Be Careful With Gel Treatements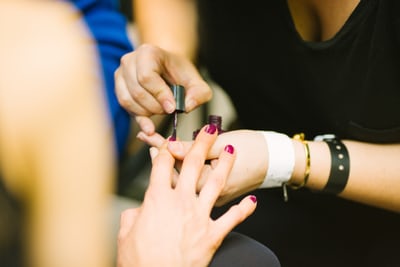 Besides nail polish, gel treatments are also hazardous for your nails. We understand that to some women it's an obsession to get their nails perfectly done every week. However, on the long-run, it's frowned upon by dermatologists. The UV rays used in hair salons to give you those solid exotic nails, and highly damaging. So, try to indulge in gel treatments as sparingly as possible.
Always Start With a Base Coat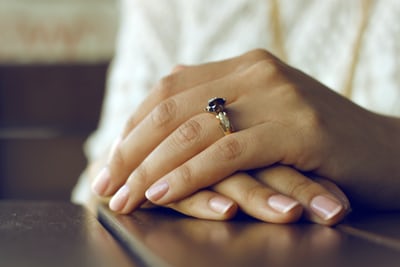 On the other hand, when you do decide it's time to "treat" your nails into a manicure on your own, make sure to use a base coat before. One, it allows the color to stick longer, second, it provides a protective cape for your nails, and third, it make sit easier to remove the polish without being too hard on you nails.
Moisturize Regularly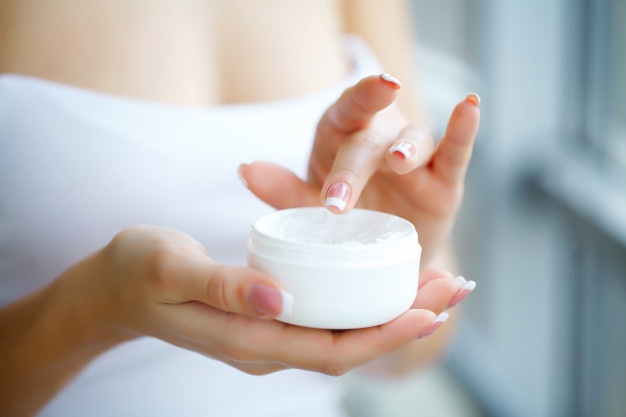 In addition, moisturizing your skin is absolutely a must. Therefore, it makes perfect sense that your nails also need to be moisturized. Especially, if you always want them to look their best. Nail artist and expert Holly Falcone likes to use a mix of almond and avocado oils to keep cuticles and nails hydrated before bed.
Eat Lots Of Protein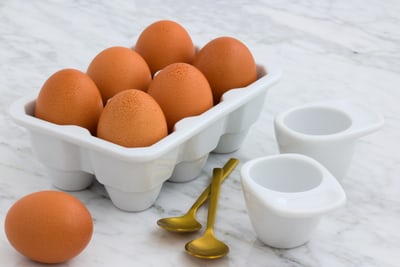 One of the reasons you may not have healthy and strong nails, is because of the food you eat. In fact, if you ever noticed white spots on your nails, then that should be telling you to pay more attention to your diet, especially when it comes to protein. Dr. Palmer recommends protein-rich foods like beans, fish, eggs, and nuts. They assure you that once you have enough protein-rich foods, you will start noticing how your nails will become healthier, and better looking.
Photos: Unsplash, Freepik