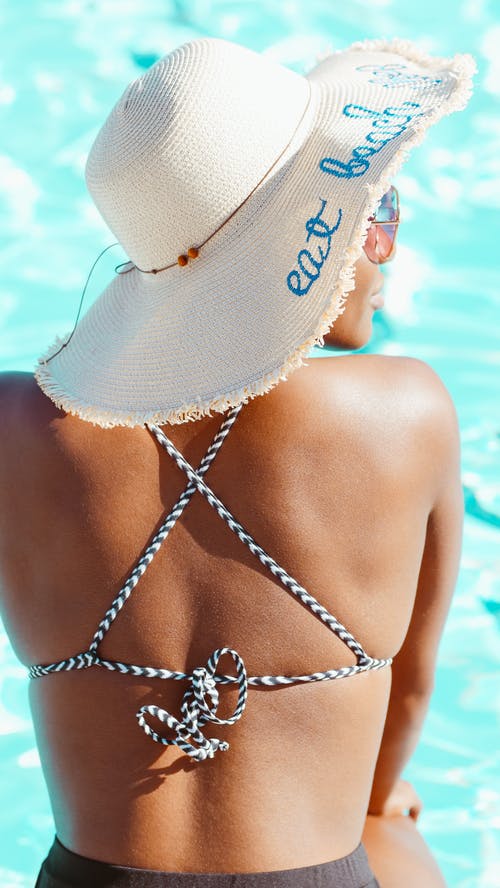 There is no doubt the biggest hits of the summer season are bikinis. In addition to being a necessity, the trends also change almost every year. From one piece to 3 pieces bikinis, all with different designs and styles.
Furthermore, there has been a rising competition from low-cost brands when it comes to summer outfits, and beach ware. In fact, online shopping has become the comfortable thing to many of us post-pandemic. So, without further ado, here are some of the most viral bikini trends this summer 2021!
3 Pieces To Be Most Comfortable
Why choose three layers when going to the beach? Simply, because it's the most comfortable! Three-pieces bikini sets are "the next big thing" as described by fashion magazines. Instead of carrying around beach-ware, you are elegantly showing off your figure without feeling uncomfortably 'naked.'
The Minimalist Triangle
Of course, one of the most common bikini we see on influencers and celebs' IG recently! Simple, yet absolutely beautiful. In fact, the minimalist design of the triangle makes it eligible for some extra-beach accessories. Fits perfectly and looks good on both small and big chest. Definitely worth trying this summer.
Underboob Bikini
This trend also reaches swimwear. Basically, you have a bikini top that's one size smaller then your regular side. The classic underboob bikini allows you to free a big part of your breasts out in the sun. Same as any other bikini, you normally tie it around your neck, then tie it to your back.
Anything you Can Tie
The trend of this year is by large bikinis that you can tie. Mostly, around the waist area, and this goes for both one-piece and two-pieces sets. This trend does sound a bit confusing, but people are loving it! Not only that it structures the body and gives it a curvy-look, but it also tightens the bikini so you don't have to keep adjusting it every time.
Photo: Pexels.