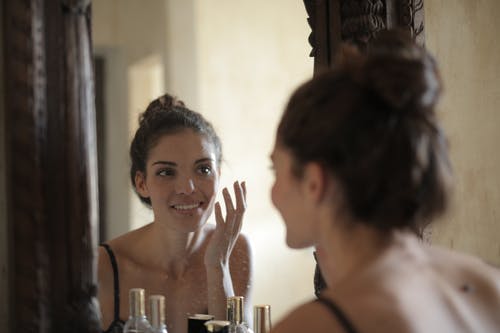 Beauty hacks are always something we constantly look for. Globalization and the internet allowed for information to be spread worldwide, and in the matter of seconds. Today, Moroccan beauty essentials are becoming trendy as homemade remedies for all sorts of skin and hair problems. In fact, most of these essentials are natural and include no chemicals like lab-produced cosmetic products.
Exfoliation Glove
Exfoliating is an important part in any skin care. Experts recommend that you exfoliate once a week to clear away the dead skin. This process allows your skin to breathe, detox and become smooth. Additionally, exfoliating has many more benefits on your blood circulation and collagen levels.
The Moroccan Exfoliation glove is a must beauty essential. First used by North-Africans as a weekly ritual, "kees" expanded globally in the past recent years. Now, some famous brands are starting to manufacture and market it, as an important tool for natural beauty. Furthermore, it's usually a cheap item and can be easily used.
Argan Oil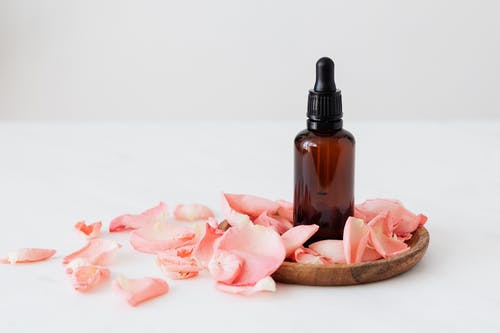 Another good post-shower tradition in Morocco is to apply essential oil after baths. Yes, as most of young women opt for expensive and branded body lotions, essential oils give twice the benefits with no long-run damage at all. Argan oil precisely has several benefits for skin and hair. To read more details about this, check out our latest post about how organ oil became a leader in the cosmetics industry.
Moreover, research showed that women who use natural essential oils have developed anti-age properties faster than women who didn't.
24h Lipstic+Balm
Imagine having an enriching lip balm that's also a day-lasting colorful lipstick? Well, that's exactly the kind of beauty hack we need! First, you ensure that your lips stay hydrated all day, and second, getting rid of all the nasty effects of lipstick. In fact, the latter is known to dry the lips and make the skin area more susceptible for breakouts.
That being said, the best alternative out there so far is this 24h lipstick, made fully from organic material and essential oils. The best part? It costs less than 5$, and comes in multiple colors so you can have all your favorite lipstick tones.
Henna Hair-Dye
Finally, Henna is now a worldwide recognized material when it comes to naturally treating damaged hair. Not only that, Henna is known to be used for coloring and strengthening hair. Nowadays, there are beauty centers that specialize in Henna treatments, because it's one of the best natural hair-dye alternatives out there. Pure henna powder is usually mixed with just water, and applied to hair directly. Besides being a one in a while "mask" for hair, it also leaves a permanent and natural bleach and color adjustment.
Photos: Pexels