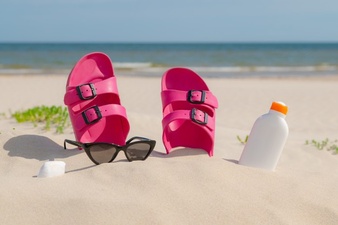 Sandals are one of the trendiest fashion items to have in your closet this summer. After several months hiding our feet in socks, boots and such, it's time to let our toes breathe a little. In addition, it's the best way to stay fresh and not die of heat. As there is a wide range of selections, we show you how to style sandals perfectly this summer. Moreover, the good thing, is that there is a match for every outfit in your closet. Check them out!
Plain Sandals For Everyday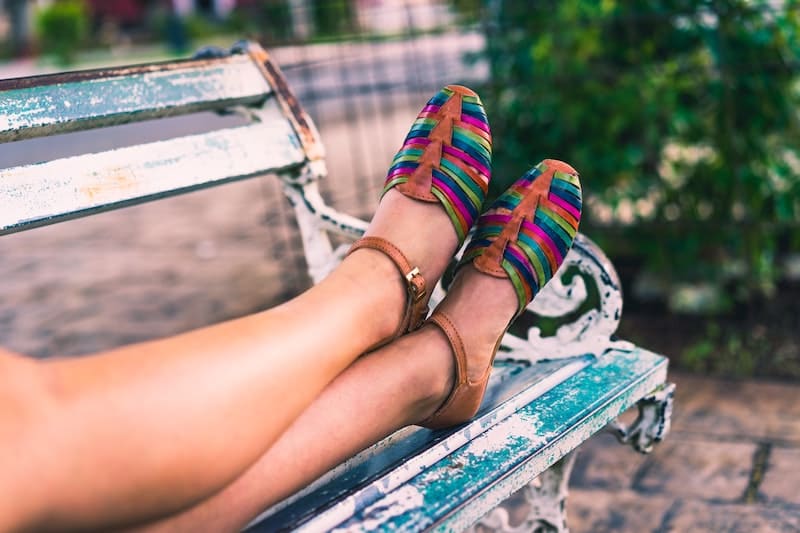 You will be more comfortable, your legs will suffer less and, in addition, they are the perfect combination for both dresses and skirts. As you already know, these two styles are the ones that are going to take the most this summer, so that these sandals will be the perfect complement to go ideal without being too hot. As the summer dresses and skirts usually have colorful prints, our recommendation is that you decide on a single color in the footwear to combine the sandals with your entire wardrobe.
High-Heels To Shine On Your Nights Out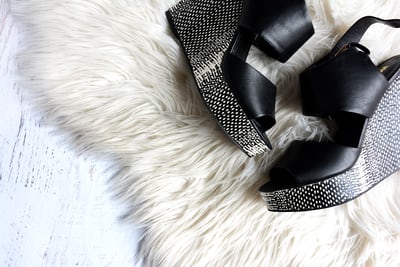 Going ou to party with the girls after what seems like forever? Well, high-heeled sandals are what you need. They are elegant, daring and keep your feet at a perfect temperature without making you give up that night style that we like so much. The best? That it is very easy to combine the sandals with any of your best outfits. Party dresses, skirts or ankle-length pants look amazing with high-heeled sandals (especially if the heel is thin and stylish). Thus achieving a perfect look for those hot summer party nights.
Slide Sandals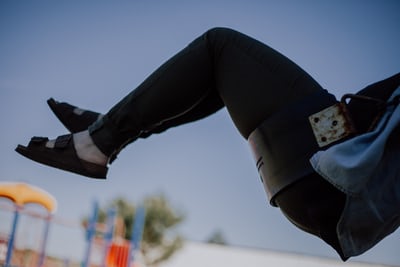 The best combination with this type of sandals is undoubtedly a long dress. But if you don't want to reach that level, you can always style these sandals with a light jacket over a thin top and denim shorts to finish off an ideal summer outfit. In fact, wearing slide sandals is the easiest thing ever. They work for grocery shopping, a stroll around the park, and even to grab something to eat with friends. In addition, slide sandals are perfect for summer, since you can even wear them as beach ware, without worrying about ruining them.
Fancy Gladiators
Gladiators are fancy knee-high lace sandals. Yes, just like you guessed it, they are perfect for a summer night out, just as well as with your day outfits. The right combo with these shoes is usually short dresses, skirts and even shorts. In addition, many celebs even resort to gladiators for their trendiest outfits. Not only that they give an elegant boost to your outfits, they are also comfortable and classy. They are definitely a must-have to be able to style your sandals in the most fashionable way this summer.
See-Through Sandals
Possibly the trendiest sandals of the moment. The biggest brands like Louis Vuitton, Balenciaga and such, are promoting see-through sandals as part of their spring/summer collection. Furthermore, they offer epic designs for heels, flats and even beach sandals. Luckily, not only "expensive" brands have taken on this trend, but most companies do as well. And, no wonder why. They are a great match for everything in your closet. From short dresses to long ones, casual outfits, and even see-through heels for your special occasions.
Photos: Instagram, Unsplash.