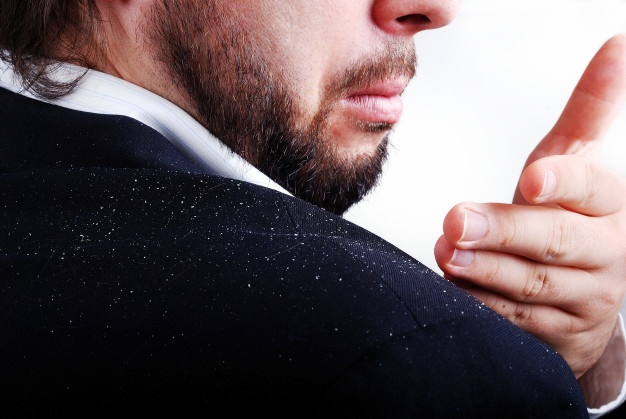 Dandruff is annoying and sometimes even be embarrassing. This skin irritation is due to a variety of reasons, and could sometimes be an indication of an irregular health condition. Furthermore, while severe cases may require a dermatologist's professional opinion, the mild cases can be effectively treated at home. Furthermore, dandruff is a common problem, and research shows that around 50% of people have had it at least once. In addition to over the counter products, natural remedies can be just as effective.
Therefore, if you encounter ourself having an itchy scalp, flakes or dandruff all over your shoulders, here are 5 natural ways to get rid of dandruff, straight from your home.
 Zinc Pyrithione Shampoo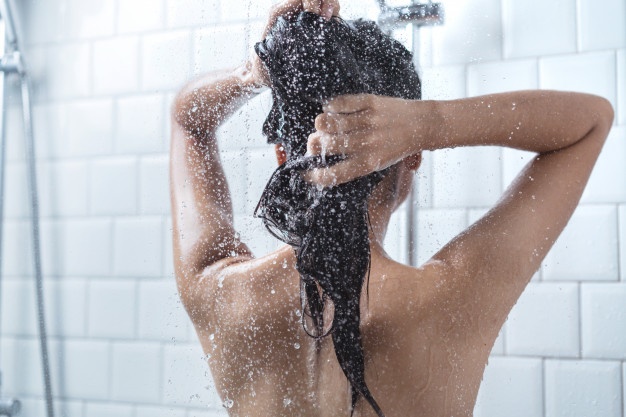 This skin disease can be caused by not washing your hair enough. While there are several shampoo brands that claim they can help treat dandruff, you need to pay a closer look to the ingredients. In fact, experts reveal that not all anti-dandruff shampoos can help in all cases. So, next time you need to buy shampoo for your hair, make sure it contains Zinc Pyrithione. This ingredient specifically helps reduce dandruff-causing bacteria, fight flakes, and soothe irritation.
in addition to picking the right shampoo, make sure to wash your hair properly, and deep condition it after. This will be key in keeping your scalp from getting greasy quickly, and produce dandruff.
Aloe Vera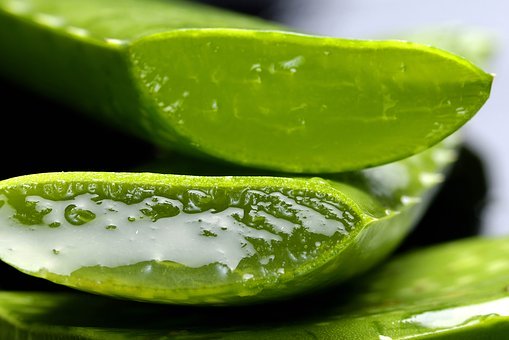 Aloe Vera is a plant (referred to as the wonder plant) that uses a substance, which is often added to skin-care products. When applied to the skin, it's believed to help treat skin conditions like burns, psoriasis and cold sores. Since dandruff is basically a type of skin bacteria that affects your scalp directly, the anti-fungus properties of Aloe Vera have proved to be effective, as a natural way to get rid of dandruff. All you need to do, is apply an aloe vera based gel directly on your scalp, and leave it for 30 minutes. Then, rinse it off with shampoo and water, and repeat the process 2-3 times a week for the best results.
Tea Tree Oil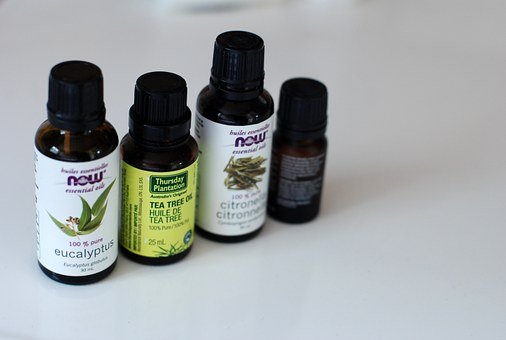 Another plant that is considered a good natural way to get rid of dandruff. Tea tree oil has powerful anti-microbial and anti-inflammatory properties. In addition, one study proved that "tea tree oil is effective at fighting the specific strain of fungus that can cause both seborrheic dermatitis and dandruff." However, if you have sensitive skin, don't apply it directly on your scalp. Instead, experts recommend that you add few drops into a coconut oil mix, first. Otherwise, putting it in your hair mask will also do.
Watch You Diet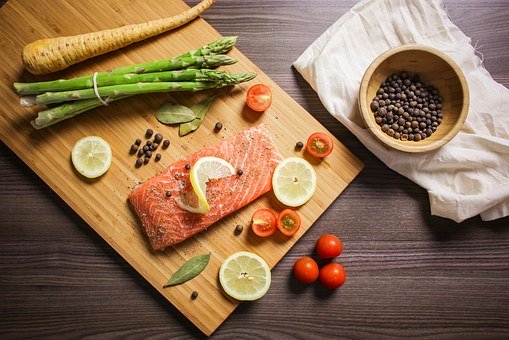 Besides using natural treatments, getting to the root of the problem is essential. Dandruff can be caused by hormonal changes, stress or an unbalanced diet. Therefore, if you notice that the solutions above are not being 100% effective, then you should start asking questions. Omega-3s and probiotics deficiency cause severe dehydration to your body, which consequently affect your skin. Fatty fish like salmon, trout and mackerel are excellent sources of omega-3 fatty acids. Moreover, according to research, probiotics help "enhance immune function, which could help the body fight against the fungal infections that cause dandruff."
Lemon Based Hair Masks
Last but not least, what's a better natural way to get rid of dandruff, than the use of fresh, natural ingredients? As we all know, lemon is an antiseptic, and anti-bacterial fruit. Therefore, preparing homemade masks and using them frequently can reduce the effects of skin problems, including dandruff. In addition, these masks also help nourish your hair, strengthen it and avoid more irregularities in the skin and hair damage.
Photos: Pixabay, Freepik.