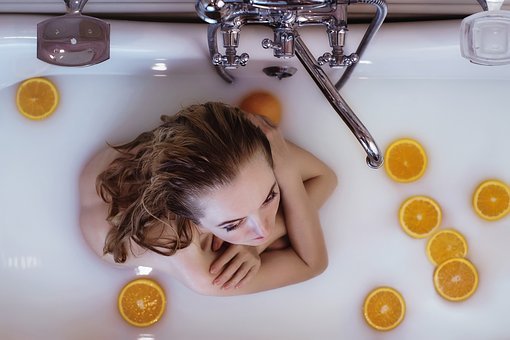 You may not be able to go to a spa right now, but how about bringing the spa to your home? Actually, there is no better time to upgrade your shower routine than right now. Obligatory confinement can be our opportunity to do all the activities we never had the time to do. Moreover, given the difficult situation, many of us are taking comfort in the small things in life, like taking a long bath. For that reason, we can spice up our shower routine by using these simple, and accessible products.
In addition, maintaining our self-care routine despite the anxiety that this current crisis is giving us, is a must. In fact, if quarantine is going to help us with anything, it will be with getting out a bit better than we entered, both physically and spiritually. Without further ado, here are few tips to help you upgrade your shower routine, and take better care of yourself.
Coffee Scrub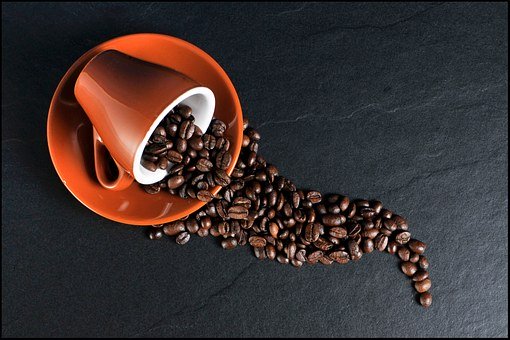 Did you brew some coffee in the morning for breakfast? Great, you can use the leftovers to create a scrub for your shower time. As a matter of a fact, coffee is very good for your skin, and will leave it smoother than a baby's skin. All you need to create this magical scrub, is to mix some coffee with a teaspoon of sugar, some essential oil and your shower gel. Use the scrub after you exfoliate (and shave) and rub it all over your body before washing it. When you finish, you will instantly notice how softer your skin will get. In addition, coffee will leave you with a lasting natural great scent.
Essential Oils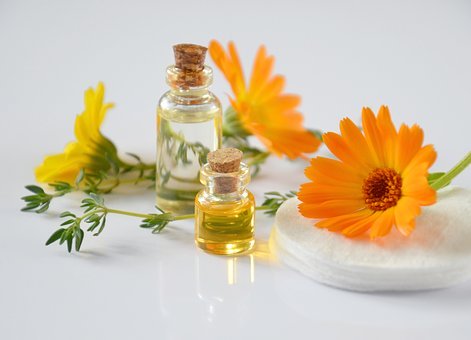 If you are not using any essential oils when you shower, then it's time to upgrade your shower routine. Wether you use them to create nutritious effects on your hair and skin, or simply adding them to your shower gel. Essential oils give you a relaxing sensation, in addition to leaving you smelling like a flower on a summer day. In addition, if you use coconut oil, it's ability to absorb quickly will leave you with both flawless hair and skin.
Shea Butter Body Lotion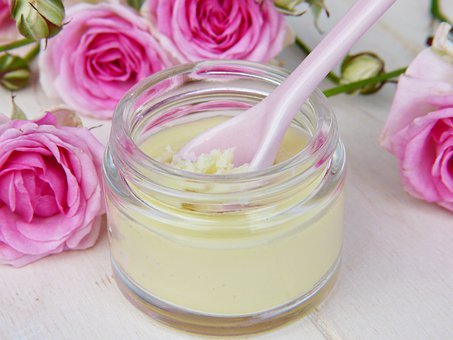 While we often opt for hot, steamy showers to relax, we neglect the fact that they dehydrate the skin. In fact, taking long hot showers are super harmful to your skin tissues. Therefore, you should always make it up to your skin by moisturizing it. What's better than Shea butter to do so? Experts recommend that you use a body lotion after showering, to upgrade your shower routine, and keep your skin healthy. Moreover, Shea butter has the properties to smooth your skin, in addition to leaving it smelling so nice. This way, you maximize your benefits with post-shower care.
Moisturizing Shaving Cream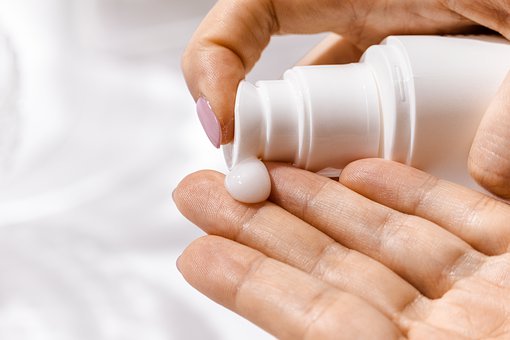 There are many people who don't even use shaving creams, and they just use their shower gel instead. However, the latter doesn't allow you to efficiently take all the hair out as you would with a shaving cream. Furthermore, a regular shaving cream is alright, but using a moisturizing one is even better. In fact, you can upgrade your shower routine easily, by shaving while moisturizing your skin. as we said previously, hot water dehydrates the skin, so it's always better to moisturize the area before putting the pressure of a razor on it.
Moroccan Exfoliating Glove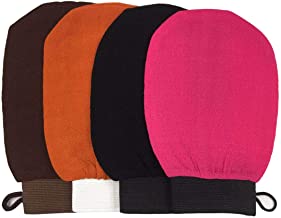 Have you heard about this magical, super inexpensive Moroccan exfoliating glove? Actually, it's very common in Morocco, and almost everyone uses it in their shower routines. All you need to do, is use some unscented soap, wet the glove and gently rub it against your skin. It works like magic, trust me! In addition to removing all the dead skin, it deeply cleanses your skin and leaves it smooth and fresh. Actually, you can even use it with the coffee scrub we mentioned in the beginning, and this way you hit two birds with one stone.
Photos: Pixabay, Amazon.