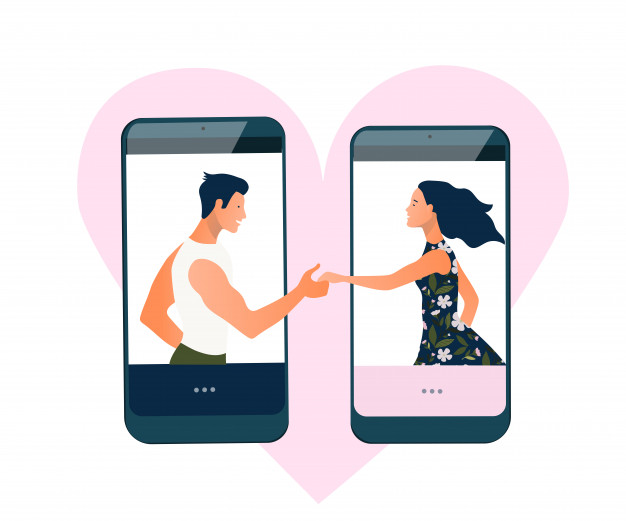 Dating apps are the new modern platforms for flirting, which is definitely going through a rough patch right now. However, despite the social distancing the entire world is obliged to practice, you can still manage to stay connected. Wether you have just become single, or you want to change your dating habit a bit, or simply, enjoy some "action" to forget your boredom and anxiety. These dating apps are the most used , and people admit that the results are not bad at all.
Dating is hard nowadays, we know. While some are looking for love, others are looking to have fun. Whatever your reason is, there are enough dating apps to satisfy all tastes. Here is a list of pros and cons of each, to help you stay social despite this social distancing we have no idea when it will end.
Hinge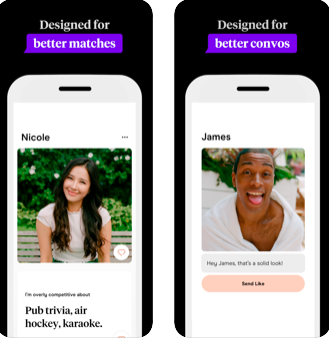 There is a reason Hinge is very successful among both men and women. In fact, it has been ranked "the best dating app of 2019", and there is a good reason behind it. Unlike other dating platforms that require you to "think" before posting pictures or writing a long bio, Hinge makes things relatively easier. Indeed, this app allows you to simply use prompt answers instead of making you write long bio/description about yourself. In addition, with Hinge, you can directly like, or use a prompt comment as a reply to someone you like. This way, you don't have to spend the ay waiting for the to swipe right back. However, the down-part is that you can only get limited matches per day.
Bumble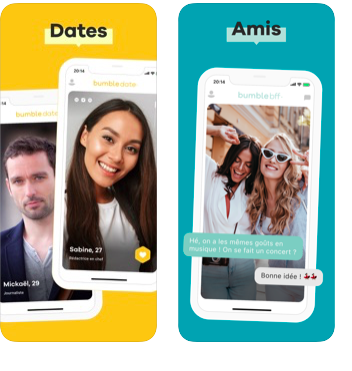 Bumble is considered a revelation for dating apps. In addition, as oppose to other apps, it's one of a kind in terms of making women "the stronger gender." Yes, this app is a strong supporter of feminism, allowing women to have the upper-hand. Although Bumble follows a similar swiping-system as other dating apps, it really regulates the content you get (especially unwanted creepy pictures.)
Unfortunately, the positive point of having only women initiate conversations, causes several men to "simply pump up their egos with incoming messages without ever replying."
OkCupid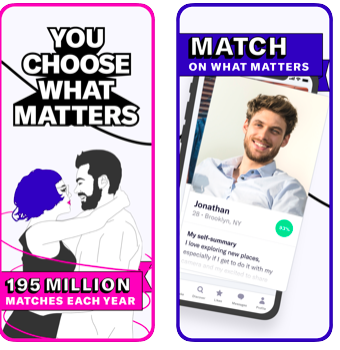 Differently than others, OkCupid works literally like Cupid. First, you put in your information, then you get to answer a set of questions, to determine your "type." Instead of relying mostly on a match made merely through looks, the survey tries to realistically match you with someone based on common particularities. Although it's not as fun or commonly used as the rest of dating apps, it has higher chances of introducing you to 'the love of your life' due to creating intimacy details based on shared values and point of cues. Actually, and according to their site, OkCupid has the most New York Times wedding-section mentions over other apps!
Adopt A Guy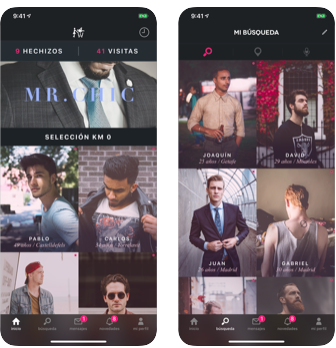 Moreover, mostly used in Spanish-speaking countries, Adopt A Guy is "fun to use." In fact, as the name indicates, it also works by giving the lead to females. In addition, it also provides you with a survey to confirm the details you are looking for in another person. Pros? You get to chit-chat with people from all over the world, based on your preferences. Second, it gives you the choice wether you want to appear for the other person, or not. However, a big con, is that it's not really big on creating intimacy and a strong connection. So, if you are looking for a partner, it may not be the wisest choice. Yet, as a tool to keep entertained in confinement, it could come in quite handy for you.
Tinder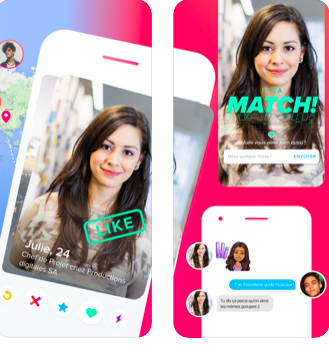 Finally, the universal language of modern dating apps has definitely started with Tinder. Regardless of wether you believe you can find love through swiping right or not, Tinder is the second most used app, only behind Hinge. So, there must be good reason for that. Fun fact, many people I know ended up getting married to someone they met through Tinder. Unfortunately, despite having many, many options, Tinder still got the reputation of being "a hookups app." Therefore, being careful is key, as sometimes, quantity doesn't mean quality.
Photos: Freepik, Apple Store.